---
What does diversity mean in the modern corporate workplace?
Does it mean you hire people regardless of race, religion, gender, or ethnicities?
Does it mean that you give holidays for every religious celebration?
What does diversity really mean?
---
Earlier this month, I was struck by the ethnically diverse and gender-balanced cabinet chosen by Canada's newest prime minister Justin Trudeau.
In many ways, it represents what I believe corporate workplaces should look like.
Diversity and balance, standing hand in hand.
Modern day corporate workplaces have formally drafted diversity policies, but what we really need is a shift in thinking.
Because, well, as Trudeau himself said, "It's 2015."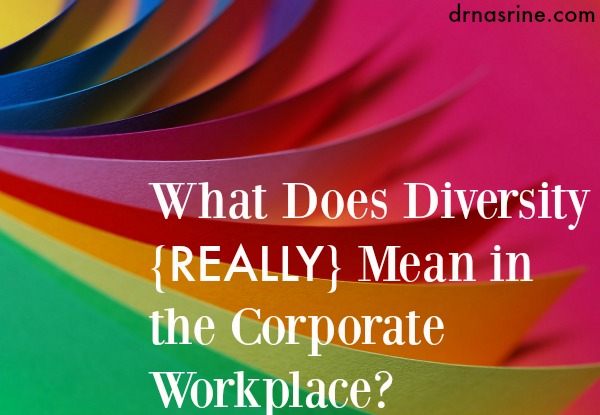 That's right.
At the heart of corporate organizations lies a team.
Teams of people come together to perform various roles and responsibilities, much like a political cabinet.
Teams led by a leader.
Teams comprised of individuals with individual roles and duties.
Teams that when viewed together represent the larger organization.
What do your teams look like?
In corporate workplaces, diversity means well-balanced, diverse teams. We already know how diversity can positively impact performance, understanding and productivity. So, the reasons are there.
Corporate workplace diversity has way more to do with than race, ethnicity or even gender.
It means valuing, yes, valuing, everyone's differences.
It is an all-encompassing respect for the work done by everyone regardless of which region or socioeconomic background they come from, what religious or political beliefs they hold or what gender they are.
Corporate diversity doesn't only mean drafting formal recruitment and HR policies, it also means paying attention to communication, body language, trainings and even water cooler humor to ensure that it isn't offensive or disrespectful.
Look around your workplace today and share with me… do you have diversity in place?
What does diversity really mean to your business?