Over the last few days, I've been sharing the importance of customer loyalty.
But what does customer loyalty boil down to when we crunch the numbers? How does it impact your bottom line? What data can you expect to see when your business focuses on building customer loyalty?
---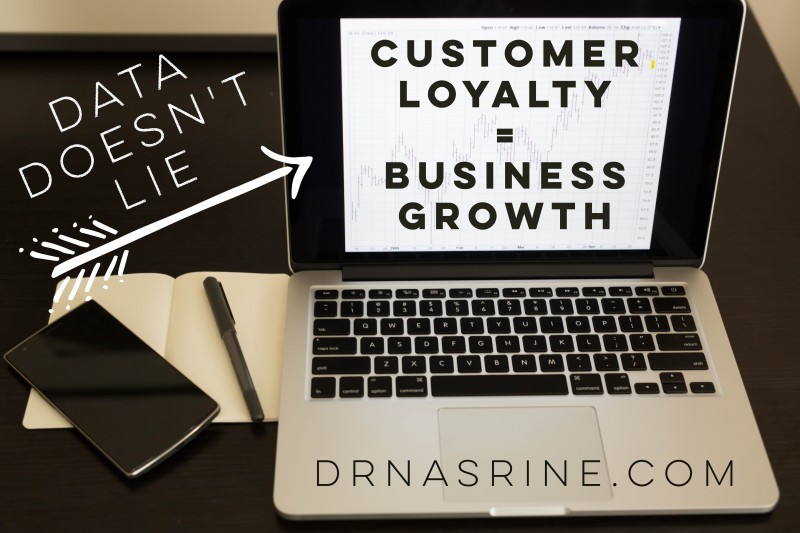 ---
Here's a look at the numbers:
1. Word-of Mouth is Wonderful for Building Business
Want more word-of-mouth marketing? Focus on loyalty.
According to Verint, 61% of consumers would tell friends and family about their experiences, while 27% reported that they would sign up to the company's loyalty scheme. Not only that, according to Accenture, 31% of consumers are willing to recommend providers and brands to others. Those are BIG numbers. 30% to 60% of your customers telling others about your business. Wow!
2. Bad Experiences Equal Bad Business Moves
According to a 2011 American Express Survey, 78% of consumers have bailed on a transaction or not made an intended purchase because of a poor service experience. Can you even imagine the loss to your business?
3. Loyal Customers = Larger Spending and Purchases
According to the White House Office of Consumer Affairs, loyal customers are worth up to 10 times as much as their first purchase. Not only that, Marketing Metrics reports that while the probability of selling to a new prospect is merely 5-20%, the probability of selling to an existing customer is a whopping 60-70%.
---
Want to boost profits long-term? Simple. Focus on customer loyalty.
---
To sum up, I want to share these words by Kristin Smaby from Being Human is Good Business. She writes, "When customers share their story, they're not just sharing pain points. They're actually teaching you how to make your product, service, and business better. Your customer service organization should be designed to efficiently communicate those issues."
The writing is on the wall. Focusing on customer loyalty is key to experiencing greater growth and increased profitability. What's keeping you from experiencing the benefits of a dedicated customer loyalty and customer service plan?