Dr. Nasrine compiled some of the most wonderful meals available within Dubai and throughout the UAE during Ramadan 2016 for Haute Living Dubai. You won't want to miss these iftar and suhoor delights during the Holy Month.
Olea
The Kempinski Hotel Mall of the Emirates is celebrating Ramadan with the launch of a luxurious fully air-conditioned marquee on the terrace of the Levantine restaurant Olea, which will offer extended seating throughout the holy month and during summer until September 15, 2016.
The enhanced Olea Restaurant will be serving a lavish Iftar Buffet and à la carte Suhour menu during Ramadan, accompanied by traditional Arabic entertainment. The Iftar Buffet will celebrate Olea's Levantine heritage and feature dishes from the six countries of the Levant: Jordan; Lebanon; Cyprus, Palestine; Syria; and southern Turkey, meaning guests can experience the true taste of home during the holy period.
Siraj Souk Al Bahar
Savour the spirit of Ramadan and celebrate Arabian tradition and cuisine with a twist at the newly opened Siraj, Souk Al Bahar. Relish the fusion of culinary delights of the Emirates and Levantine region with rich Iftar and Suhour menus prepared by Executive Chef Ahmed Al Fakir.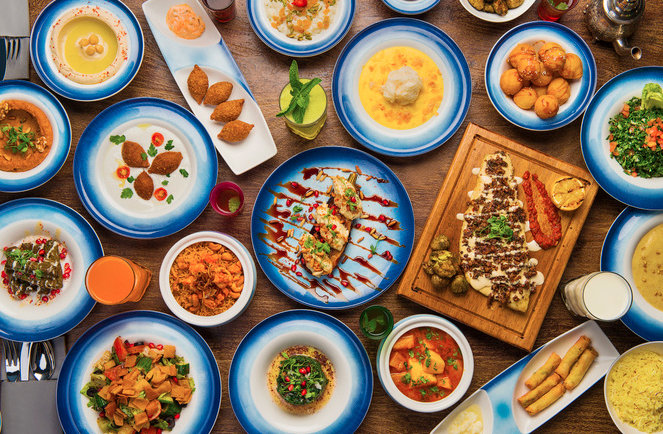 This Ramadan, Siraj is offering a unique Iftar set menu served at table, with a wide array of cold and hot appetizers such as Baba Ghanoush and Chicken Musakhan, traditional Arabic delicacies such as Meat Ouzi and Kibbeh Labneh and a Chef's special selection of mouth-watering desserts.
Fümé
Fümé Downtown is ready for Ramadan and the kitchen gurus have created an Iftar menu that won't be beaten by anyone else in town. Fümé has pulled out all the stops to make this the most scrumptious, generous and wide-ranging Iftar ever. Tables may have to be reinforced to cope with the weight of this bumper menu!
All-time favorites, traditional tastes and new flavorsome items will all receive the 'Fümé' treatment to make them that extra bit special. Go over to Fümé, share their humungous spread with friends, unwind and quite simply, enjoy. It's as easy as that.
COYA
COYA, Dubai's favorite Latin American restaurant, presents a fresh and new menu for the Holy Month. COYA is presenting diners with a special Iftar Menu filled with nutritional necessities to ensure a nourishing and healthy start to break their fast, while upholding the venue's dedication to true Peruvian cuisine.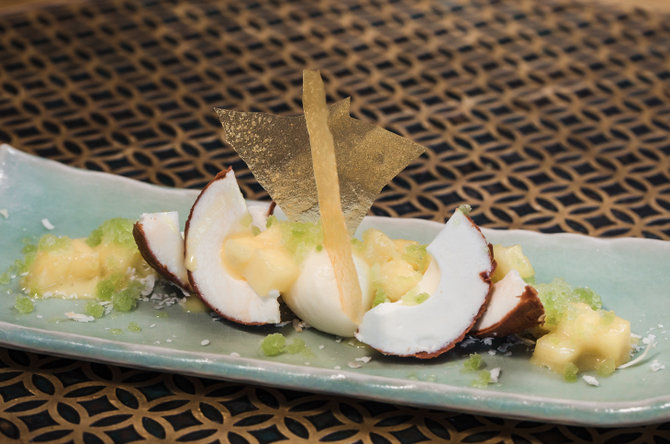 After a plentiful intake of nutrients from the beginning of the menu, the main courses are offered through a choice of four delectable options, each perfect for meat lovers and vegetarians alike.
Dessert can take on tastes of either a date cake, together with ground pistachio and almond milk ice cream; a coconut mousse, with pineapple, lime and coconut sorbet; or preferred flavors from the ice cream and sorbet selection.
For more information and to make reservations, please visit their website.
Galeries Lafayette Le Gourmet
Break your fast this holy month by enjoying a daily changing Iftar selection at Galeries Lafayette with their multi-kitchen experience from bespoke salads, Arabian grills, Moroccan delicacies to classic Ouzi. Top it up with sweet wholesome delights of Le Gourmet's signatures pastries, traditional Arabic sweets and fresh fruits. While having your Iftar, be enchanted by the sounds of live Oud and Quanun players that play every day after sunset.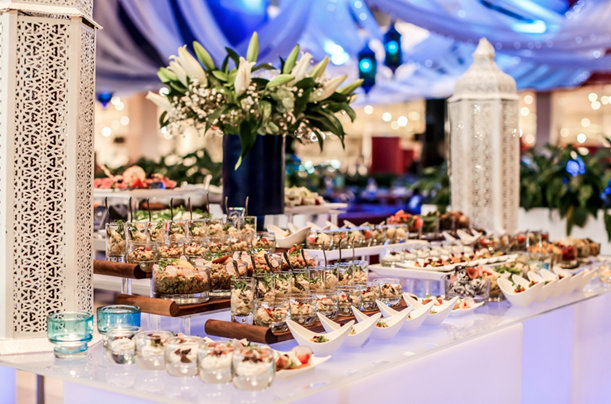 Don't want to leave your home? Let Le Gourmet Catering and Events team plan and prepare a sumptuous and unique Iftar in the comfort of your own home to enjoy with friends and family. Treat yourself this Ramadan to unforgettable tasteful moments in Galeries Lafayette Le Gourmet, The Dubai Mall.
Madinat Jumeirah
Every evening after sunset, four unique and distinct Ramadan venues will come to life at Madinat Jumeirah, the Arabian Resort of Dubai. Diners can enjoy a large selection of traditional delicacies, the very best of Arabic cuisine and an assortment of gourmet desserts.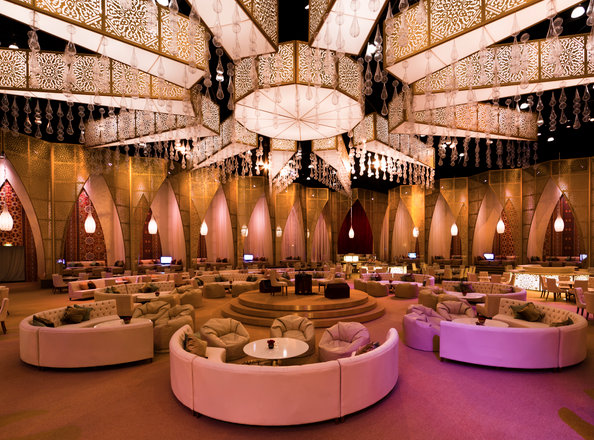 The famous Al Majlis is a spectacular venue showcasing beautiful interiors and the warmth and hospitality of Arabian tradition. With support from Nissan and Arabian Automobiles, Madinat Jumeirah presents a Ramadan experience like no other in the impressive Al Majlis – a harmonious blend of traditional Arabic hospitality within a contemporary environment located within The Madinat Arena Conference Centre.
At all venues, traditional specialties such as lentil soup, whole lamb ouzi, veal harres, hot and cold mezze, mixed grill, wardat cream, and um ali will be available at a variety of live cooking stations and in expansive buffet displays. At Arboretum, Hanaaya and Khaymat Al Bahar children under four years dine with our compliments, children aged between four and 12, are eligible to enjoy Iftar at 50% reduced priced.